Staff bio: Jordan Miller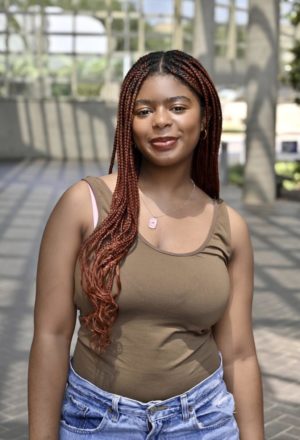 Jordan Miller, 16, is a rising senior at the Young Women's Leadership Academy of Fort Worth.
She was born in Philadelphia, but her family moved to Fort Worth when she was 3. Miller was co-captain of the YWLA cheerleading team. She plans on pursuing a career as a physician assistant. Working for the Boys & Girls Club of Greater Tarrant County, sparked an interest in pediatric medicine.
She said she applied to the TCU Schieffer Summer Journalism Camp to expand her knowledge in storytelling and broadcasting as well as explore other career options that may interest her.
She spends the majority of her free time socializing with friends, watching television and baking.