Apply to the Schieffer Summer Journalism Camp
Schieffer Summer Journalism Camp
June 4 – 16, 2023
Tuition and Room & Board: $2,000
Registration for 2023 camp is now closed. We hope to see you in 2024!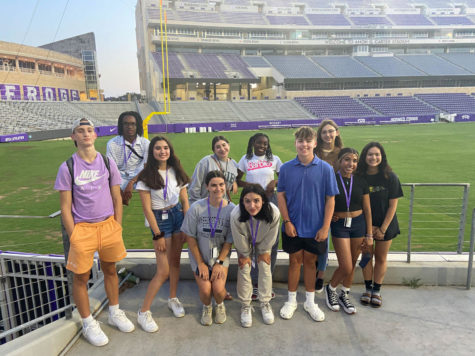 The journalism program at Texas Christian University is looking for high school students interested in an intensive college readiness program.
TCU faculty introduce students to the fundamentals of digital reporting in a two-week residency program.
Media professionals from Fort Worth and Dallas volunteer their time to share their expertise and experiences with students. They talk about changes in media and discuss media careers with students.
Students develop their critical thinking and writing skills while generating story ideas, which they then report and develop into news stories. They will produce content for a newscast and write for a website.
For more information contact, Jean Marie Brown, Director, Schieffer Summer Journalism Camp at [email protected] or 817-257-4241