The day after a lone gunman killed 49 people in an Orlando nightclub, members of the TCU community gathered at Brite Divinity School to remember the dead and injured.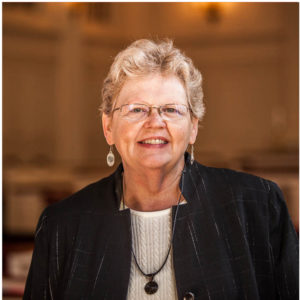 Dean Joretta Marshall opened Monday's "service of lament, petition, and solidarity" in Harrison Hall. About 75 people attended the vigil that was also led by the Rev. Stephen Sprinkle and Nathan Russell, an admission associate for Brite.
Sprinkle, who wore a rainbow stole over his suit, said, "We are people together and not individuals standing alone. Violence and hatred can't be the last word."
He said he attended a Dallas rally Sunday evening. He said a rainbow appeared while hundreds mourned the Orlando shooting.
The audience was encouraged to share laments about the violence. One woman grieved for the mothers who lost their children.
Marshall gave a prayer of petition for the healing of the mind, body, and spirit. She remind those gathered that, "Americans can each love one another."
The vigil ended with song and prayer. And Marshall reminded the crowd that, "through these troubles, there is hope of constructing a better world".