The TCU football program's success has generated big money which has also allowed it to start big projects. That now means a bigger stadium.
Construction will soon start on a $100 million-dollar expansion to Amon G. Carter Stadium. The project comes after the stadium went through a $164 million renovation in 2012 — TCU's first season in the Big 12 Conference — and is expected to be done in time for the 2019 season.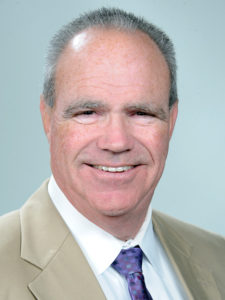 "We've gone through six seasons of playing in the stadium, (and) part of what has become apparent is that our fans, our patrons, have had a desire for a premium-level experience," said Ross Bailey, TCU's senior associate athletic director. "And we were out of that space, we didn't have anything to offer them."
The expansion will add 1,100 club seats, 22 luxury suites, and 48 loge boxes for a total of about 2,000 more seats, said Jeremiah Donati, TCU's athletic director.
Bailey said there will be more to the expansion than football facilities.
"There's going to be a ballroom club up on top of this thing that's going to seat about 700 people with unobstructed views," he said.
Bailey said that will fill a need because the B.L.U.U (Brown Lupton University Union) can only seat about 450 to 500 people and its normally booked all the time. The extensions will be made on the East Entrance building, providing another place to host events and hold celebrations.