Seven months after the campus lockdown TCU is continuing to update its emergency protocol and promote campus safety.
Last November's early morning lockdown prompted concerns that the announcement from the university's alert system were only in English. At the time, some non-English speaking staff and students said they were at a loss as to what was happening.
Although TCU officials said they would address the situation, closing the language gap has been a challenge.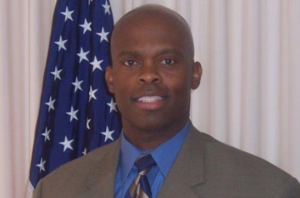 "That would be a big movement on campus to make that happen, we have around 40 different languages we could use," said Adrian Andrews, the assistant vice chancellor for public safety.
He said the university is instead focused on teaching people how to respond to emergency situations. The idea is for everyone – English speakers and non-English speakers – to react when they hear lockdown, evacuation and shelter in place.
"We are taking deputies, emergency floor officers and supervisors to make sure they know each response to every situation," he said. "We are teaching the non-English speaking students that when they hear any of those three words, that they will know exactly what they mean and what to do. We will go through drills hopefully during the summer for each building on campus, so they can practice those three procedures."
TCU holds classes on what to do if there's an active shooter on campus, as well as situation awareness in general. The classes have gained more attention since the lockdown, going from 16 to 60 students attending each session, Andrews said. The classes are once a month and include speakers and a question and answer portion for people to ask questions about safety and security issues. These classes teach people what to do when they know where the shooter is, when they don't know where the shooter is and self defense tips.
TCU is also looking at technology that can help make things safer. New apps – "Frog Shield" and "Friend Watch" – are expected to be available when classes resume in the fall. Frog Shield bypasses 911 and calls the police department with the click of a button. It also allows students to send in anonymous reports and videos. Friend Watch allows students to add friends to their "call list" while out walking. If the friends do not check off that they have arrived at their destination safely, their friends can contact police.
The apps allow students who are studying abroad to notify their local police departments when they are stuck in a dangerous situation.
"Once TCU realized that we are susceptible to violence, that this is the real world and that these are things are happening, they start asking "What do I do?" Andrews said.