PianoTexas welcomes pianists, fans from all over the world
This June, TCU opened its door to pianists and fans from all over the world for the PianoTexas International Festival and Academy.
TCU has hosted the festival for over 40 years.
Part of the festival is the Young Artist Program, which was designed to give 24 talented young pianists professional experience and exclusive training with elite musicians. The program runs June 6-28. Judges chose the exclusive group from a wide pool of international applicants, from ages 15 to 28.
"It's an extremely talented field of players," said Gabriel Crist, young artist and pianist from North Carolina. "There's 24 that have been chosen out of over 100 that applied."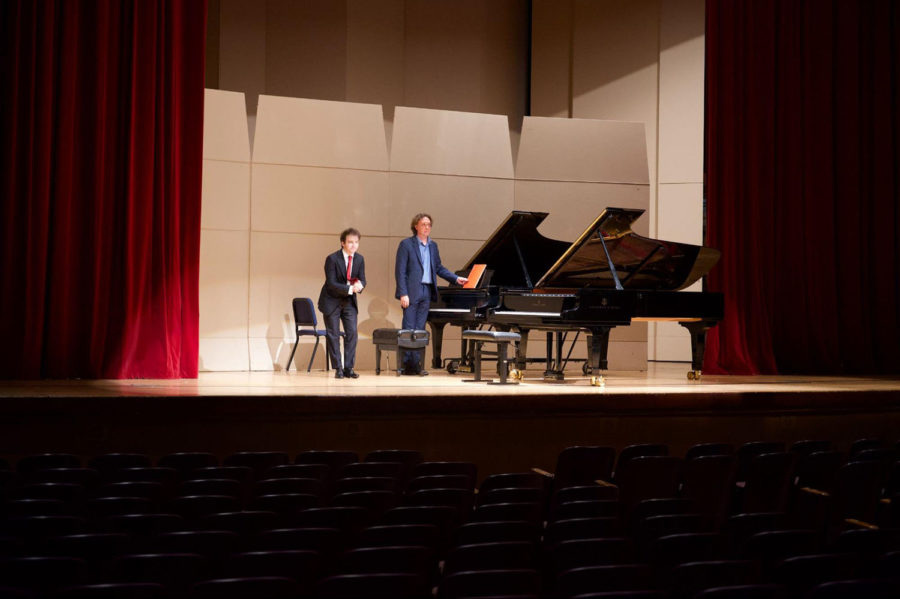 Applications for the Young Artist program consist of a recorded audition, biography, publicity photo, teacher permission and chosen repertoire for use during the festival. This repertoire includes music performed during recitals and master classes with special guests. All master classes and recitals are free and open to the public at the three recital halls available at the TCU School of Music. The schedule is available on the PianoTexas website.
Crist, 19, was one of the few artists chosen for the program. He studies at the Colburn Conservatory of Music in Los Angeles, where he is getting his bachelor's degree in music composition. He applied at the recommendation of his teacher and mentor, Fabio Bidini, who is also one of the special guests featured at the festival.
"He's fantastic," Crist stated. "I said, 'What should I do for the summer?' and he said, 'Come to PianoTexas.'"
A big part of the young artist program is the opportunity for three students to perform a concerto with the Fort Worth Symphony Orchestra on June 25 at the Van Cliburn Concert Hall. The students compete for their slots with concerto repertoire chosen from a given list, which they perform in competition with other young artists.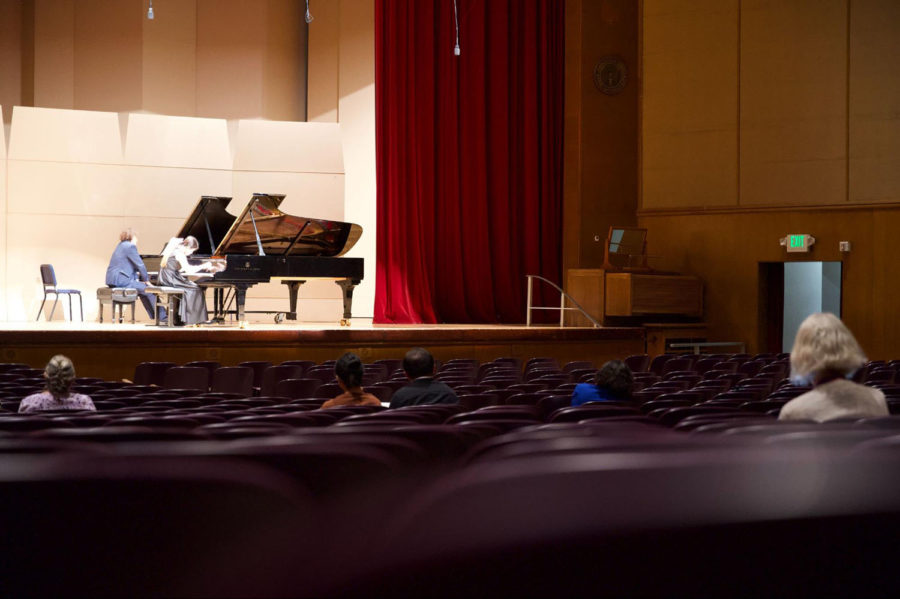 "It's going to be very difficult to choose," said John Owings, Chair of the Piano Department and concerto competition judge. "This is the best level I've seen, and it keeps getting better every year."
For his performance, Crist chose to perform Brahms Concerto No. 1 in D minor, Op. 15, while others opted for concertos ranging from Mozart to Tchaikovsky: wide variety of music to match the wide variety of students participating in this one-of-kind program.
"Opportunities are few and far between and there's a lot of pianists… and there's many very good pianists," Crust said. "I'm very grateful to have been chosen, and I'm very grateful to participate in this competition on Wednesday and to be able to play for the very esteemed faculty and guest faculty here at PianoTexas at TCU."