TCU is expecting one of its most diverse classes this fall.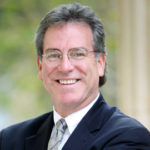 "The incoming freshman class is going to break every previous record with respect to students of color," said Dean of Admission Raymond Brown. "But it's still not where we need to be."
For the 2015-16 academic year, TCU was 72 percent white, according to its factbook. The website College Factual, which aggregates college information and ranks colleges considers the Horned Frogs to be average in terms of diversity.
By comparison its rival, Baylor University is considered above average when it comes to diversity, according to college factual.
Brown said TCU's price may off-putting to some students. Many students don't give TCU a chance due to tuition costs and end up applying to public universities, he said.
"UT (The University of Texas at Austin) costs $25,000 and we're knocking on the door of $60,000," Brown said.
In addition to lagging with racial and ethnic minority groups, TCU also lacks a significant international population.
"When it comes to international students, we're at about four percent. Most people around here would love to double it," Brown said.
Brown said while the university is home to students from all over the world, many students come from concentrated areas like Vietnam.
Brown says he has seen students firsthand find their way in the American lifestyle, but he has also seen international students "segregate themselves into their own ghettos."
To address the issue of diversity, TCU has implemented CommUNITY Week, a week long diversity celebration, and its Community Scholars Program, which provides full tuition scholarships to Fort Worth and Dallas students from select low-income high schools.
"We want as rich of a mix as we possibly can," Brown said."The incoming freshman class is going to break every previous record with respect to students of color, but it's still not where we need to be."